Wednesday May 25, 2022
BCWG S6:E30 Mike Metz *What happens in the next 8 weeks in facility maintenance?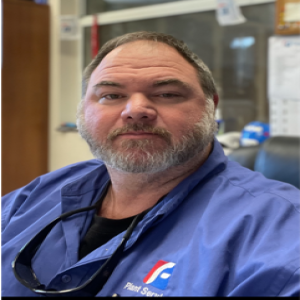 Mike Metz has been with Flagler County Schools since 2003.
Currently, he is the Maintenance Supervisor over HVAC- Intercoms-Marquees-Radios-Generators and Fire systems such as Extinguishers, Hood systems for kitchens, Fire sprinklers, and alarm panels.
 
Today's Conversation;
AC systems -from cleaning and maintenance to complete replacement

Scheduling in advance

Working with building usage

Shortages of units and components

Repairs on units that really have outlived their means.

Contractors Schedules

Generator Load Tests

Fiscal Year PO's

Purchasing Woes

Supply Chain Issues
Mike was born and raised in the Daytona / Ormond Beach area of Florida.   
 
He has been married for 27 years and has 3 children. 
 
Outside of work he enjoys motorcycles, travel, visiting springs - state parks, and camping when possible.
 


 
Reach out to Mike Metz at Flagler County Schools here:
 metzm@flaglerschools.com
          (386) 586-5192
There is always more to the story.  Find out what it is in this week's episode of Beyond Clean With GEM

For educational videos on healthy and proactive cleaning, be sure to check out the Academy YouTube channel at Academy of Cleaning.
 
Be sure to subscribe to your favorite podcast app so that you don't miss it or any other podcasts!