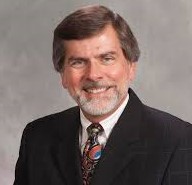 Special thanks to Eric for helping make this a great podcast!
You don't want to miss this one.  
Please be aware that there were some internet connection issues, it gets better and a listener comes on and has a wonderful chat with Dr. Aaron that you don't want to miss.
Speed - Agility - Flexibility
How do you feel about the business climate for 2021?
How much will politics play?
Will history repeat?
Are we looking at another roaring '20s?
Contact Dr. Aaron - aab@bradley.edu
Contact Dave - dthompson@academyofcleaning.com