Wednesday May 11, 2022
BCWG S6:E29 Kenny Seybold * Plant Services challenges as school year closes.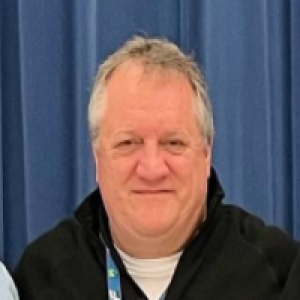 "Didn't you get the email with the work order for the tables and chairs at our event today?" was the way Kenny Seybold started his Monday morning.
Dressed in his 'meeting' clothes, Kenny works with plant services to get it all set up in time for the event.
Other challenges of the month, work with many of the different projects that will be coming up, like AC services, and new and renovation construction projects.
Flagler Schools is working on the last of many security updates to the reception areas of several buildings.
While the school season is coming to a close, for facility manager's focus may shift, and work tasks may change, but communication between all departments of the district is still paramount.
You can reach out to Kenny at: seyboldk@flaglerschools.com
There is always more to the story.  Find out what it is in this week's episode of Beyond Clean With GEM

For educational videos on healthy and proactive cleaning, be sure to check out the Academy YouTube channel at Academy of Cleaning.
 
Be sure to subscribe to your favorite podcast app so that you don't miss it or any other podcasts!