Thursday Jul 14, 2022
BCWG S6:E39 Ken is the smiling face behind the counter at GEM Supply-Orlando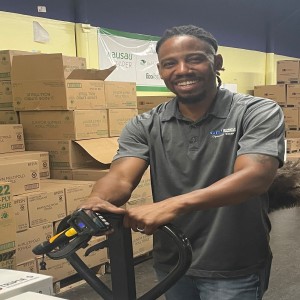 Today we are talking with Ken Bullard from GEM Supply, our sponsor.
Ken is the one who will be smiling at you when you walk into their showroom from the drive-thru parking.
You will be laughing and smiling too, as he works with you
to discuss your cleaning issues, 

find the right product,

information on equipment,

or maybe even a class.
If you happen to like Harleys, he'll gladly talk with you about them too.
Come see Ken and the staff at GEM Supply, 1312 W. Washington, Orlando, FL.
There is always more to the story.  Find out what it is in this week's episode of Beyond Clean With GEM

For educational videos on healthy and proactive cleaning, be sure to check out the Academy YouTube channel at Academy of Cleaning.
 
Be sure to subscribe to your favorite podcast app so that you don't miss it or any other podcasts!